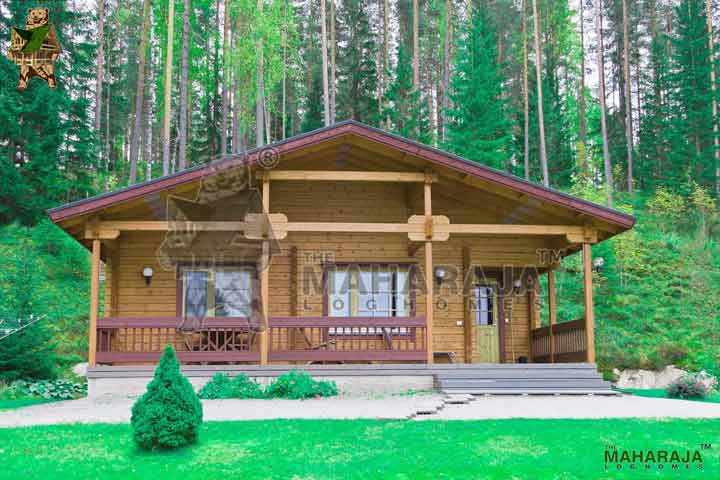 The glued beam, so-called glulam (glued and laminated log of certain size and profile) today is widely used in construction of individual houses and wide-span buildings and constructions mostly in western world but slowly getting in use in Asia also. Generally process of glulam manufactory including cutting, drying, sanding, gluing and profiling makes glued beam more expensive as compared to solid wood products. At the same time glulam gives the raised number of storeys and variations in design and configurations, extended load factor and durability, notable time savings while erection and energy efficiency after, extremely law maintenance cost and extended life of building.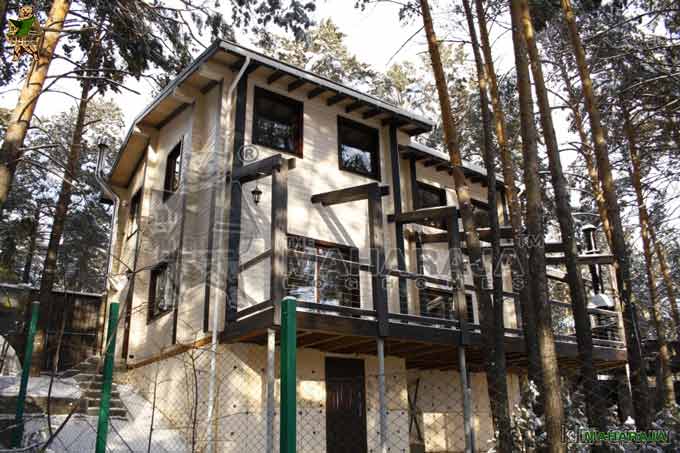 Simply speaking glued beam unites properties of a natural material and given to it artificial properties as a modern constructional and finishing material. No cracks will appear on the body of wooden walls, no need to use insulator and to go in usual treatment means and construction is done extremely fast at your site. Distinctive property of glued beam is its profile, allowing to connect beams in elevation so densely that structure turns as though into a uniform monolith, being earthquake resistant and highly energy efficient.
The main thing that attracts the consumer to a glued beam it is its smooth and aesthetic surface, with no single defect/crack and insignificant number of knots so finally furniture quality polishing can be done.
The glued beam thickness we manufacture is 88mm and 120 mm for the single storey structures and 160mm for duplex cottages and overlapping beams.
With use of glued beam you can build bigger halls in your wooden home, make leaving room with impressive double height, completely wooden modern structures without steel and concrete members - 100% ecological and safe! and in wide range of design options to run beyond common architectural vision. Such exclusivity of wooden log homes can not be achieved with any other construction material ever invented up to date.
And finally glulam is even more famous for being widely used for wooden flooring, laminated staircases and door/window frames thanks to minimum shrinkage and lack of cracks on the surfaces. The Maharaja Log Homes are always furnished with best of wooden products of such kind what gives us ability to warranty your wooden homes for 5 years with us with almost zero call backs related to quality.